Client Testimonials – Please click + below  
Senior couple selling home filled with decades of possessions
  The team would go through items in a systematic and sequential process and then present me with items which I needed to decide if they were to go with us, go into storage, or be given to charity.  Her knowledge of sources and ability to work carefully, but swiftly, made the difficult process proceed with the least pain.  In all, Eileen dealt with honesty and care. I heartily recommend Dakota Downsizing for any persons in a similar circumstance who must go through many family treasurers in a limited amount of time. It was still exhausting, but very much a great experience due to her sensitivity, experienced eye, and important contacts Paula R.
Adult children helping parents with unplanned transitions
Eileen,  Many thanks for a truly spectacular job in cleaning out my mom's apartment.  This was such a tough time for us, and you made it so much easier.
Lorrie L.   2020
Eileen Golian and her assistants did an amazingly efficient job cleaning out my mother's house upon her move to an apartment. They very systematically organized the items which could be sold, and those to be given or hauled away. Eileen has an extensive contact list for the right person or organization to contact for each type of item, and before anything was given away or sold she checked with me to be sure there was nothing that we wanted to keep. The fact that I didn't need to contact and coordinate with multiple organizations myself made the whole process much more manageable. Having Eileen do the organizing and coordination of the entire process of cleaning out the house was a life saver for me during a difficult transition for our family, and I can't recommend her services highly enough. Heather D.
Executor of estate needing to liquidate remaining household assets
Jill's colleague Eileen was so incredibly helpful in going through the home in which my parents lived for 45 years. Eileen sorted through every room and every item with more attention and detail than I could muster; organizing a lifetime of belongings and even finding a treasured historic memento I feared had been lost.  Eileen sold or donated items my family no longer wanted, always consistent with and respectful of our values and always with an eye toward maximizing our profit." 5/2012 PS  "Thanks again for spotting my dad's Haggada (Passover prayer book) that my dad's mom snuck into his suitcase as he was fleeing Germany.  It is the most precious item I own."    3/2013 Karen G.
Empty nesters reducing excessive clutter in their home
DIY clients needing advice on whom to call to liquidate assets
Time-challenged professionals preparing for a relocation or divorce
Real estate agents referring clients
Social service workers referring clients in crisis
Business Partners
I have worked with Eileen and her team on numerous jobs and would highly recommend them.  Eileen comes on the scene when homeowners (who are selling their house) may be a little overwhelmed by my recommendations to declutter, edit, and purge.  Often times, Eileen and her team help sellers go through decades of accumulated items. I have even called her in an emergency situation and she was able to quickly coordinate the liquidation process for my seller.  She is caring, as well as organized and knowledgeable, about how to get the job done. Karen Ellis, stager  Refreshing Homes. …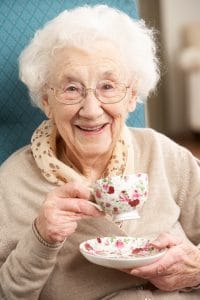 Client Testimonials
Dakota Downsizing
Thank you for your indispensable help in downsizing from our townhouse to Vantage House.  Everyone who you helped to move here sings your praises, and I'm happy to join the chorus.  Your charges were very reasonable, and your contacts with the used markets were surprisingly broad.  You ended up knowing more about what we had in the house than we did.  You and your crew packed everything and unpacked so that we were ready to live in our new apartment with minimal effort on our part.

Again, thanks for a job well done.

Sincerely,

Bruce
09/11/2016
Please leave a testimonial about your experience with us.